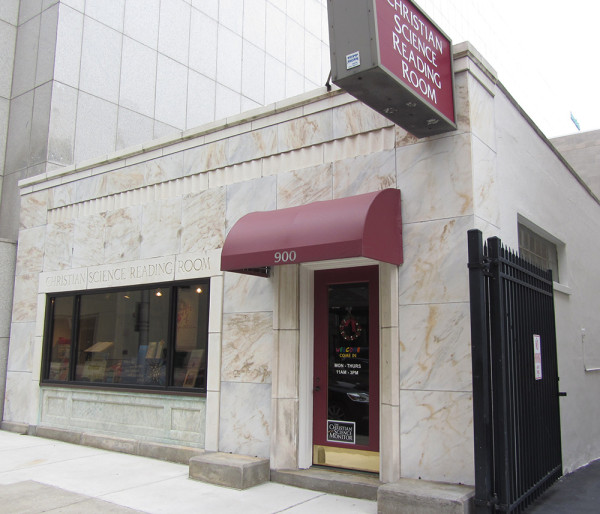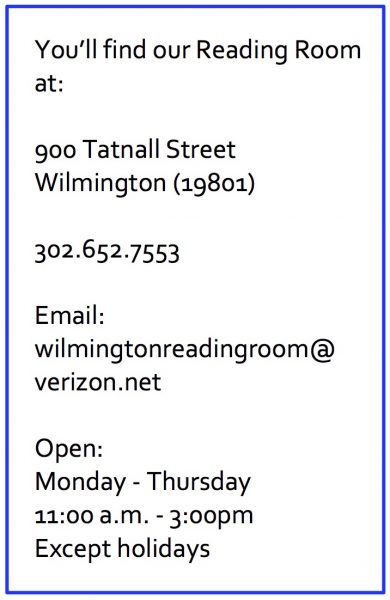 Each branch church maintains a free, public Reading Room for use by the community. It's a religious bookstore and so much more. The Christian Science textbook, Science and Health with Key to the Scriptures by Mary Baker Eddy is available. It's a universal book whose ideas heal, teach, and help you solve problems. There are also biographies telling how Mary Baker Eddy founded Christian Science. Bibles (including the King James version) and many Bible study aids are available, including items for children and young people. It also offers:
a comfortable and inviting quiet area for reading, study, and prayer
a computer with internet access for research
a free lending library
books and videos about Mary Baker Eddy and Christian Science healing
CDs and cassettes of hymns and songs of inspiration
children's books and music designed for young people
literature authorized by The Christian Science Publishing Society, including over 100 years of bound volumes of articles and testimonies of healing (and internet access to these, as well)
The Christian Science Monitor, a Pulitzer prize-winning international weekly magazine
The Christian Science Journal, a monthly religious magazine
The Christian Science Sentinel, a weekly inspirational magazine
The Christian Science Quarterly, weekly Bible Lessons
internet access to The Herald of Christian Science, published in several languages
Take some time this week to come visit us! We'd love to meet you!
DIRECTIONS:
For directions, please click "View on Google Maps" on the map below.
If using GPS in your vehicle to find our Reading Room, please make sure to enter "19801" for the zip code.