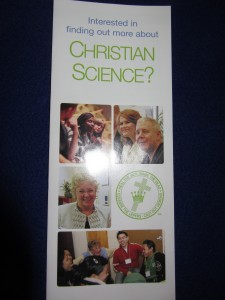 How to obtain additional information:
Call or email our Reading Room to obtain a free brochure titled "Interested in finding out more about Christian Science?"
Explore the website www.christianscience.com.  This website also includes information about Christian Science practitioners, individuals who are engaged full-time in the ministry of Christian Science healing through prayer.  Their professional services are available to the public.
Information about Mary Baker Eddy, the Discoverer and Founder of Christian Science, may also be found  at www.marybakereddylibrary.org
You may wish to access jsh-online.com for helpful chats on a variety of topics.
You may find the following links helpful as you explore Christian Science:
myBibleLesson
Your Daily Lift
eBibleLesson
time4thinkers
Longyear Museum
Science and Health
Holy Bible